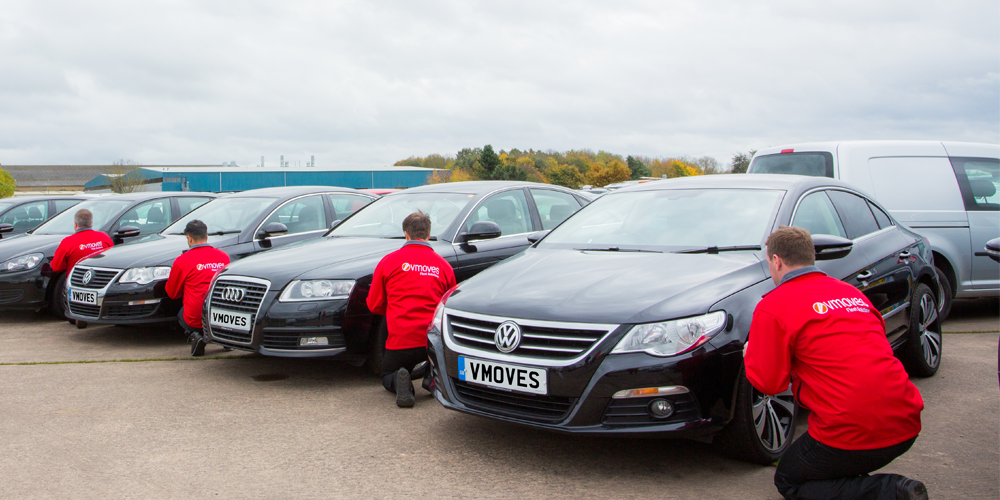 Fleet Car Vacancies
Vmoves Fleet Solutions is a market leader in trade plate vehicle inspection, collection and delivery.

We are looking for Self-Employed Car & Light Commercial (3.5T) and 7.5T Inspector Drivers to join our vibrant team.
Vmoves also move HGV vehicles nationwide and if you are looking to upgrade your licence, Vmoves have successfully financed and upgraded reliable self employed contractors to our HGV division.
On average, our
Inspector Drivers

earn over

£450 per week.
We are looking for reliable, personable individuals who can follow well planned schedules but who can also think on their feet, when exceptions occur. You will be remote based and your mobile smartphone will act as your office.
Our Self-Employed package includes
Discounted accountancy package with a recommended third party provider (optional)

Self-billing

Invoices paid weekly

Comprehensive induction & training available

Trade plates & insurance package

A full company uniform

Smartphone

Average expected earnings as an Inspector Driver are £65 - £90 per day

We also pay up to £50 for overnight fees
Responsibilities
Inspect customers vehicles thoroughly using a supplied smartphone

Demonstrate vehicle controls and provide a detailed handover to customers

Make independent travel arrangements between vehicle collections

Be smart, friendly and professional and assist customers with any questions they may have

Drive the vehicle safely to its destination
Requirements
A full driving licence with no more than 6 penalty points and no CS, DD or TT 99 endorsement codes

Off road parking / garage

Self-motivated with a willingness to work on an independent basis

Capable of planning your day effectively

A good geographical knowledge of the UK

Strong problem solving capabilities

A work appropriate knowledge of the English language and the ability to communicate in a professional manner at all levels (Excellent customer service skills)